Pro-Ject Debut Carbon Evo Acryl Turntable
NEW! 
with Ortofon 2M Red Cartridge
A popular turntable design. Refined in every way. 
Building on the success of the world's best selling turntable, the Pro-Ject Debut Carbon, the Debut Carbon Evo takes it to the next level, with featuring an improved platter an internally TPE-dampened metal platter (with increased weight of 1.7kg), 3 height adjustable heavy-duty metal feet, a redesigned motor suspension system for vibration reduction and electronic speed control, as well as many more improved features. The Debut Carbon Evo is perfect turntable.
The Evolution
The Debut Carbon is already nearly the perfect turntable, especially considering the price badge and the used materials. Now we took our time to think again. We have done a lot of research to make the Debut Carbon even better, but our main objective has not changed over the years. We still want to build an affordable high-performance turntable that not just looks incredibly luxurious and modern, but also features a great sound quality.
The Debut Carbon EVO focuses on the core aspects that make a turntable sound great. Technically correct design - expert craftsmanship - handmade in the EU. This turntable is built to last you a lifetime!
Features
Acrylic Platter
Pro-Ject Acryl It turntable platter included. Acrylic and vinyl go together like wine and cheese. Machined to match the acoustic properties of a record, the Acryl It is designed to disappear, so you hear nothing but the music on your favourite album.
The Redesigned Motor Suspension
The Debut Carbon EVO features our new designed motor suspension. The motor inside a turntable always vibrates, that is naturally the case. As the cartridge and stylus are very sensitive parts, these vibrations will also be transferred to your speakers and can cause mechanical noise. That is why it is important to suspend and decouple the motor from the plinth.
Looking at more advanced TPE damping and highmass sandwich constructions we were able to come up with a new motor and suspension solution for the Debut Carbon EVO.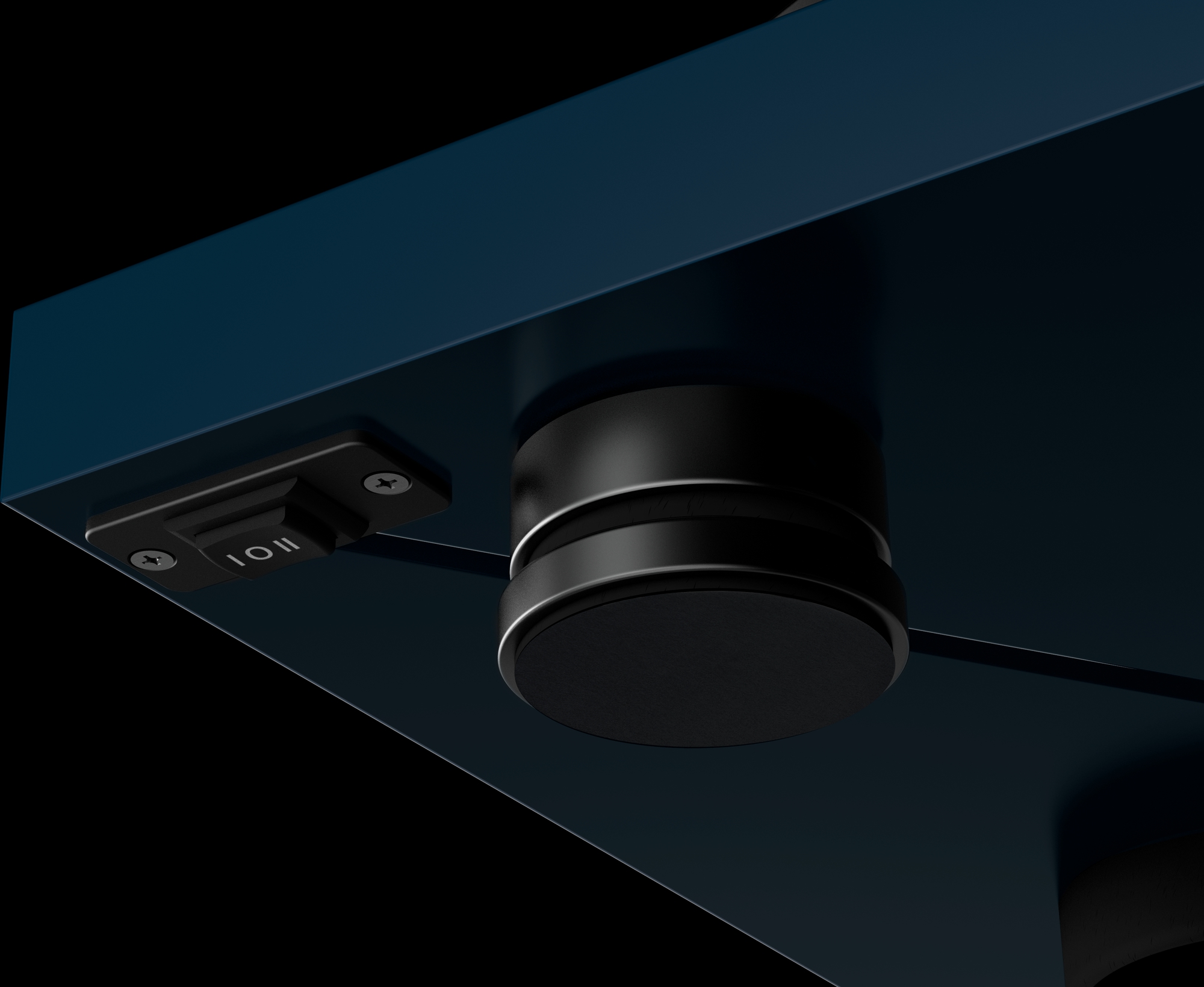 Controlled Playback Speeds
As a result of customer feedback the Debut Carbon EVO has a built-in electronic speed control as 9-inch records and high-quality 45 rpm records are getting more popular and more common due to their superior sound quality.
Besides being able to effortlessly change replay speeds with the push of a button, the playback speed is electronically controlled with the utmost precision, which results in the most accurate and stable speeds.
With the included 78 rpm round belt you are also able to listen to your shellac record collection. Just change the needle to an Ortofon 2M 78 (not included) and install the round belt and you are ready to enjoy your music.
From The Record To Your Amplifier
The new Debut Carbon EVO features the proven 8,6'' one piece Carbon tonearm design. In combination with the premium Ortofon 2M Red cartridge the super stiff, but lightweight tonearm delivers an insane sound quality with a convincing sound stage.
The one-piece arm and headshell design prevents unwanted resonances and offers a solid physical bond to the cartridge.
To guarantee a perfect connection to your amp, all turntables come with a high-quality phono RCA cable. Our Connect it E is a semi-balanced, low-capacitance cable, with superior shielding. Compared to other digital and analogue music sources, the signal coming from a turntable cartridge is very sensitive. Cheap RCA cables often do not provide the ideal requirements for a clean phono signal transmission to the amplifier.
Pre-Fitted with a Stunner
Pre-fitted as standard, the Danish-made Ortofon 2M Red cartridge is a real crowd pleaser. It works well with any genre of music and allows an easy upgrade path for the enthusiast-at-heart.