Audioengine DS1 Desktop Speaker Stands
Limited Stocks Available.  
The Audioengine DS1 Desktop Stands were designed to make the best of a desktop setting by first and foremost aiming the desktop speakers higher. This brings the tweeters closer to ear level, and reinforces the frequencies that make up your music's sound stage. The DS1 Desktop Stands work best with smaller speakers like the A2+ and HD3.
Simple Design.
Ideal for Small Computer Speakers
The DS1 Desktop Stands allow you to get the best performance out of the Audioengine A2+ and HD3 speakers.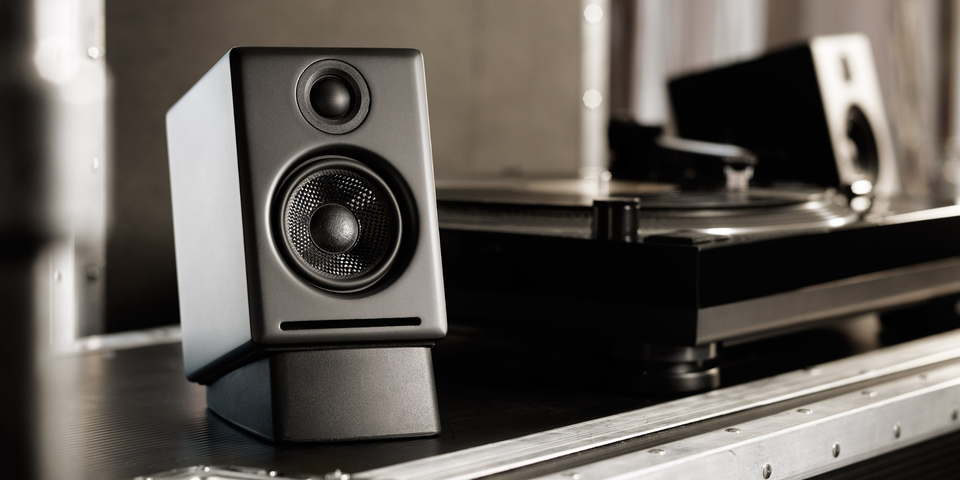 Optimized Sound
Improve your sound with an optimized 15 degree angle
High-Performance Silicone Rubber
Reduce vibration between your speakers and desk.