SVS SB-1000 Pro Sealed Box Home Subwoofer
Breathtaking bass and stunning musicality from a compact 13-inch enclosure with state-of-the-art features that redefine subwoofer performance at their price and beyond. A true powerhouse with legendary pedigree that punches well above its class, the SB-1000 Pro subwoofer features a 325 watts RMS, 820+ watts peak power Sledge amplifier with fully discrete MOSFET output and sophisticated 50 MHz DSP for pristine, room-energizing bass. A reimagined 12-inch high-excursion driver takes control of a room with heart-pounding, tonally accurate low end for more immersive listening experiences. Also includes SVS subwoofer DSP smartphone app for convenient tuning and control.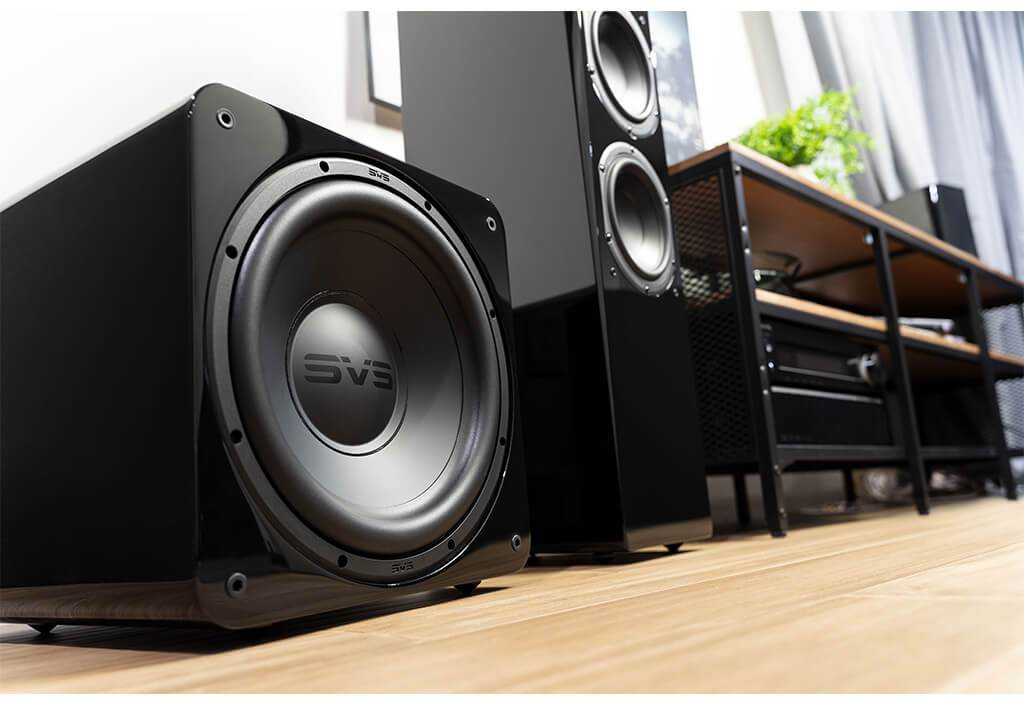 Reference Subwoofer Performance Hits an All-Time Low.
Jaw-dropping deep bass extension down to 20Hz and massive output with stunning musicality that will delight both audiophiles and home theater fans. Reference subwoofer performance has never been available near this price from a cabinet of this size. SB-1000 Pro is a breakthrough subwoofer in every way.